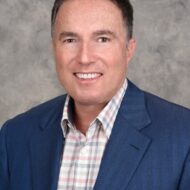 Ted has been a consistent innovator in the insurance industry for 25+ years. Early in his career, he designed and introduced fee-based life insurance to the U.S. life insurance market. His contributions to the industry are diverse, including the development of many new products for carriers.  He has been a consistent leader in the distribution of premium financing solutions for jumbo life insurance owners, placing over $1B of death benefit in his career. With an intuitive sense of the issues and problems facing jumbo life insurance buyers, Ted is uniquely qualified to assist those clients with succession planning and income and asset protection. Focused on guarantees, Ted educates people in or near retirement about the under appreciated value of using high performance annuities to create guaranteed, lifetime income.
Ted speaks out about the pressing issues facing the life insurance industry by continuing to be published on a regular basis.
Throughout his career, Ted has been active on many boards and executive committees. As a local business in Boca Raton, Florida, he is connected to the issues facing fellow business leaders.
An alumni of both Northwestern University and the University of Wisconsin/Madison, Ted now resides in South Florida with his wife, Deborah Bernstein.