Worried that your term life insurance is expiring soon; without good options? Or it can't be extended without paying 5x more premium?
By taking control now, we will help you find the best solution the market offers.
If your existing policy is going to expire soon because the conversion deadline passed and the term period will expire, there are good options even if your health has changed. Many people bought term insurance in their 30's or 40's who may have been advised that 20 years of coverage was sufficient. Today, if coverage is still needed, there are policies that have been designed for you. By following a few simple tips, you will NEVER have a gap in coverage again.
Creating a customized plan is what people want today from their life insurance policy. Our goals and objectives change over time. Understanding this, we make sure the policies and plans we offer adapt to the changes in your family and business. The best life insurance policy offers maximum flexibility.
"What is the best type of life insurance policy" is the most common question I am asked about life insurance and "How much should I own" runs a close second. Simply, there is no such thing as a "best" life insurance policy. Each one does very different things. The right insurance professional offers every type of policy because buying life insurance is not a one size fits all strategy.
For example, if you want premium flexibility, you rule out whole life. If you need coverage for life, you rule out term insurance. The best life insurance policy is inforce when you need it and is competitively priced, today and tomorrow. The premiums can be structured to increase over time as income grows. Some people prefer to pay more today and eliminate or reduce premiums in the future. Customization and flexibility are the keys.
Pro Tip: Review the policy at least every two years, it's painless. Every owner of life insurance is best served by reviewing it on a regular basis.
You want a life insurance policy where you will never have to provide additional medical evidence in order to keep it. This is the biggest problem with term insurance; it's not affordable after the term period without more health evidence. If you own a term life insurance policy or you are considering a new term insurance policy, let us explain the options available that will put you in control, not the policy. Simple new innovations such as the Installment Payout Option can reduce the premiums annually and give you guaranteed protection for life.
Term insurance or permanent insurance? Which should you buy?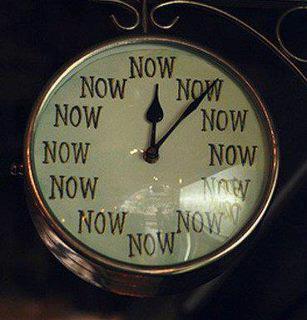 For many life insurance buyers, term insurance fails when it is needed most and permanent insurance is too expensive initially. Innovation has made customization possible. To get the best insurance policy for you, make sure to consider:
Guaranteed cash value.
Flexibility to change design as needs change over time.
All life insurance is NOT created equal. There is nothing to gain by working without a professional. Whatever compensation is paid to the agent is a built-in cost. It is ALWAYS paid whether the policy is purchased online or from a professional.
Please contact me at 561-869-4500 or email me about a complimentary consultation.
You can visit us at Facebook.