I am often contacted by owners of term life insurance policies when the policy is nearing the end of its guaranteed term period. Whether that is 15 or 20 years from when it was issued, people want information about their options at this very important time. Like many things involving insurance, reaching out for a life insurance professional is your best bet. Understanding the options will provide comfort and clarity. Because nothing about life insurance is one size fits all, there are no simple answers here. The end of a term insurance policy brings the need for life insurance into focus again. Typically, healthy people have good options to buy new insurance. An expiring term insurance policy should be treated like the purchase of new insurance. How much coverage is needed, for how long and what type are important questions to consider.
---
Deciding how long a life insurance policy should last is one of the toughest decisions we face when buying life insurance. The duration is a huge factor in determining the policy's premium. The longer you want a policy to last, the higher the premiums will be. In contrast, the sooner you can lock in a permanent insurance rate, the less it will be over time. For those who prefer to minimize future costs, permanent insurance is more economical. Permanent life insurance has a much lower net cost than term.
Knowing that permanent life insurance has a much lower net cost than term insurance, why do people stay with term longer than they should?
In a perfect world, everyone wants lifetime coverage for the cost of term insurance. But, when we are young, term is easy on our budgets and life expectancy seems like a hundred years away. Younger insurance buyers are often led to believe they won't need insurance in the future because:
their kids will be grown
other assets will have increased, and
their spouse won't need liquidity when the kids are gone.
In reality, we get older quickly and our feelings about how long we want life insurance change – ask anyone over 50. In our 30's and 40's, we might think we only need coverage until retirement or when the kids are self-sufficient. In situations of divorce, everything changes. Many people choose term insurance hoping to replace it with a better policy when cash flow improves, before the term policy ends. Unfortunately, that is not what happens. Data strongly suggests that life insurance reviews are easy to kick down the road. Fifteen or twenty years passes quickly, making the flaws of term insurance painfully clear.
The number one problem with term insurance is that it lapses before it is needed most. After the initial term period, the much higher renewal premiums may be unaffordable and they catch people surprised and unprepared. A 55 year old may now have health issues. If health has changed, the problems begin to compound. Older age and less healthy combines to make term coverage far less desirable, making this the first time people realize that term insurance may have cost less when they were younger, but it is not better value. It simply cost less in our low risk years.
---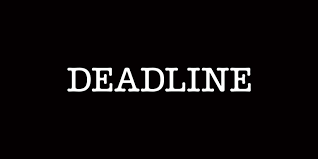 What to do with current, inforce policies?
Life insurance buyers can benefit from innovation, technology and science. However, it is likely that your current policies are not receiving these enhancements. For example, new policies allow people to take an accelerated benefit against the face amount of the policy, at no cost, when they have a health emergency. In the proper policy, a $2,000,000 policyholder is eligible to take more than a million dollar advance from the face amount, under the illness rider. There may be zero cash value in the policy but it remains eligible for an advance because these advances come from the face value, not the cash value.
In order to take advantage of these innovations, life insurance owners only have to let an experienced agent do a market review.
Another innovation, apply and buy, allows people to get up to $5,000,000 of coverage approved and issued online, in one meeting, without submitting any doctor records, blood, urine, or taking a medical exam. The rates for expedited policies are exactly the same as they are for people who are underwritten traditionally. There is no additional cost for this remarkable convenience. Whether it is term, whole life, universal life or term to 100, the coverage can be applied for and issued in less than an hour.
Innovations in cash value policies are equally remarkable. In the right indexed universal life policy, the insurance company GUARANTEES there will never be market losses, only gains. Indexing strategies are transforming the uses of life insurance.
---
For people older than 70 with expiring term insurance policies, they should consider selling the policy in the secondary market rather than just letting it lapse. The policy may have no value, but it is possible. A few months before the policy lapses, getting a valuation makes sense.
Give us a call at 561-771-4647 or email TB@LifeCyclePlanners to get started. I offer a complementary phone call about your current life insurance concerns.
---
Also published on Medium.