Although financial services, life insurance and retirement planning are issues that often sit on the backburner, there are times when these issues quickly become priority. Some common triggers are having children, marriage, inheriting wealth, change in employment, illness and selling a business. Some people periodically keep up with estate planning changes, innovations in insurance and retirement strategies. Here, you will find information about a wide variety of issues and relevant topics such as:
retirement income,
insurance and estate planning,
annuities and asset protection.
best life insurance coverage for the lowest rates,
succession planning.
---
---
ACCELERATED BENEFITS EXPLAINED: How do you know if your current life insurance policy allows you to take a no-cost advance against the face amount of the policy when you have a critical or chronic health event? Most people do not know about accelerated benefits or if their current policy has this option. Read this.
---
We appreciate your feedback and when you share this page with others. Please connect with us at Facebook and LinkedIn.
---
Life insurance and annuities are SOLD, NOT BOUGHT. This means there is very little natural demand for either product. Yet, both are among the most important planning tools that we own. We realize that very few people start their day looking forward to buy more insurance coverage or review their existing coverage. It's not like buying a new car, refinancing a mortgage or investing more money in the stock market. While the Internet has disrupted entire industries, the life insurance industry has not been one of them, especially for the high net worth market. Buying life insurance and annuities are not DIY purchases. Insurance professionals do noble work protecting individuals, families, and the businesses we serve.
---
Premium Financing For Inforce Life Insurance Policies, Life Settlement Alternative:
Policy is the only collateral for the full loan balance; no PG.
Our capital source is a New York lender experienced in this asset class.
7-year loan maximum.
Fees and interest are financed as part of the loan. Little or no out of pocket expense.
Competitive interest rate.
Life expectancies: 12 years or Less. Sweet spot is 9 years or less.
Insureds: 70 and over.
Individual Policies: $3-99m face.
Portfolios: $35-500m face.
Issued Preferred or Standard.
Term sheets: please allow turnaround time of 3-4 working days.
International loans not an issue.
The ideal candidate for inforce policy financing is interested in keeping control of the policy without paying any additional premiums. Rather than selling the policy, financing it retains the value for their heirs.
---
It is noteworthy when a 140 year old insurance company stops selling annuities and life insurance products to retail customers. It is a big deal and a sign that further consolidation lies ahead in our industry.
---
WHAT MAKES A GREAT TERM LIFE INSURANCE POLICY? A very small number of life insurance companies have great term products. These companies have low rates, they allow conversion in ALL YEARS and they allow the term policy to be converted to ALL available products.
---
Recently, there were important changes to life insurance laws. These changes will result in better pricing and better flexibility for permanent life insurance buyers. The change was a real win for buyers of whole life, indexed universal life and interest sensitive universal life. For more information on how these changes to section 7702 make permanent life insurance more valuable, read this Wall Street Journal article and this one from Think Advisor.
---
Life insurance is not one size fits all. It should be customized for each person, based on their goals and objectives. For example, some people know their retirement income will be insufficient to pay a lifetime life insurance premium that was affordable while working. In order to keep lifetime coverage in retirement, the policy should be designed to be paid off during their working years – resulting in no premiums during retirement. A paid-up policy may not be right for everyone, but it can be extremely advantageous for others.
---
Beyond life insurance 101 for millenials. Understandably, some of us purchase a term insurance policy when we first buy life insurance. This usually happens when we get married and/or start having children. It is important to keep in mind that term insurance is only temporary coverage and the premiums are like auto and homeowners insurance. When you consider that 98% of ALL term insurance policies lapse before paying a claim, it is important to know about options. A downside of buying term insurance is that we get conditioned to low premiums. Too often, term does not get replaced with a permanent policy, even when it has become affordable. Skilled insurance professionals should be stressing the importance of replacing term policies with permanent coverage. When this does not happen and people reach their 50's and 60's with only the term insurance they bought in their 30's and 40's, acquiring new insurance can be considerably more difficult. Their options may be limited because of health and/or budget issues.
Millenials are often surprised to learn that permanent life insurance protection is much more cost effective. The net cost of permanent life insurance is significantly lower than the net cost of term insurance. Think of owning a home versus renting one. Like a home builds equity with every payment, so too does permanent life insurance. It builds value inside the policy on a tax deferred basis. Net cost eventually becomes a net gain when the policy's cash value exceeds what was paid in. This true cost of life insurance is how to determine which policy is best, for you. For millenials having children who will eventually have their own families, replacing term insurance with a permanent policy is wise, sooner than later. Read this for more detailed information about the net cost of life insurance.
---
Annuities have decreasing surrender charges that are usually gone in 7-10 years. The purpose of surrender charges is to allow the insurance company to invest in longer term assets, creating better yields for policyholders. Many people use their IRA monies to purchase income generating annuities for retirement. Since IRA assets are not available until 72, some believe surrender penalties have minimal negative impact. Products with surrender penalties typically offer perks such as signing bonuses. Sometimes, these perks far outweigh the inconsequential surrender charge. The perks are permanent while the surrender charges are waning and are eventually gone.
---
Why doesn't every life insurance buyer choose permanent life insurance instead of term?
People choose term insurance when there is a temporary need for coverage and/or they cannot afford the higher premiums for permanent insurance. While term policies lapse 97% of the time, without paying a claim, sometimes it is strictly a budget decision.
CD's and bank savings' rates are essentially at zero percent. The Fed says these rates will not increase over the next 2-4 years. Annuities that have been designed to maximize short term rates offer much higher interest? To learn more, check out the bullet points below or click here.
Liquid
1-2% Fixed Rate of Return, net of fees
Up to 5% interest potential using indexed funds, NEVER less than 0%
All gains are kept and can never be lost
Principal guaranteed; no market risk
No surrender charges; market value adjustments only on surrender in early years can be positive or negative
100% guaranteed
Tax deferred
---

Why is life insurance ownership consistently dropping in the US? One answer is that many people purchased 20 year term insurance in their 30's and 40's and when it expires, new coverage may be too expensive.
---
With borrowing cost near 0%, life insurance premium financing is a strategy that deserves strong consideration for high net worth individuals, families and business owners interested in permanent life insurance. Compared to paying the annual premiums out of pocket, there are advantages to using a low cost loan to pay the premiums.
Why are sales of Indexed Universal Life (IUL) increasing? The main reason is that policies are invested in safe indexes and NOT invested in the markets. The indexes guarantee no less than zero percent interest and there can never be losses from market performance. When there are gains, they will NEVER be lost. But like all Universal Life insurance, IUL is complex. You will be ahead by working with an experienced professional.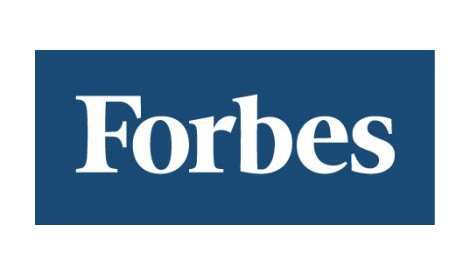 Take a look at the Forbes list of the best life insurance companies in 2020. Acting in a fiduciary capacity, we represent multiple companies in order to place each client with the best company to suit their goals and objectives. We are proud to say we represent most companies on the list.
Working with an experienced fiduciary is important. It means working with people who put the best interests at the forefront of the work they do for clients. The new fiduciary rules will help protect investors/consumers from unethical financial services professionals and that's a good thing: https://www.investopedia.com/what-is-the-sec-s-regulation-bi-best-interest-rule-4689542 or you can visit the SEC website. As fiduciaries, we are proponents of maximum transparency and disclosure.
---
---
More and more grandparents are using annuities to create guaranteed, lifetime income for their grandchildren. The annuity and its income is safe from the typical threats and risks that many families may face. Annuities avoid probate, divorce, market risk and other mismanagement risks. For many, there is great value in knowing their grandchildren will receive guaranteed annual income, created just for them.
---
---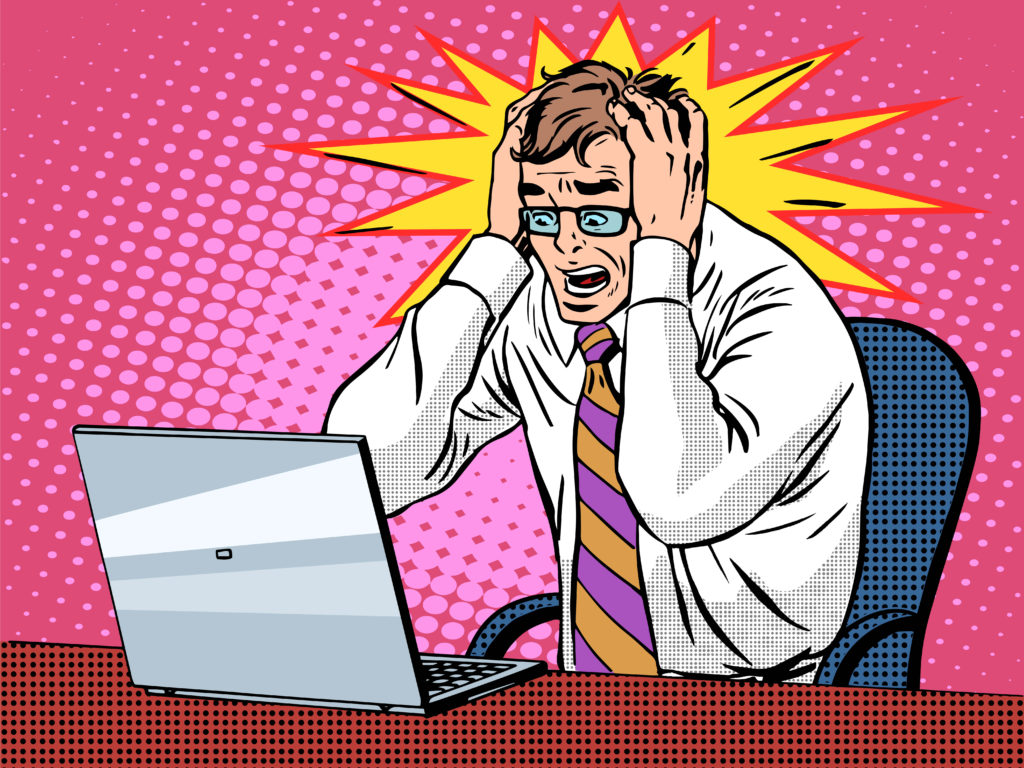 Tired of volatility and uncertainty?
Few Bear Market History Facts:
1) Since WWII, bear markets occur every 6 Years.
2) A 30 year retirement will experience 5 Bear Markets.
3) Expect no gains during 50% of your retirement.
4) After a market bottoms, it takes 22.5 months on average, to reach the peak where it started.
5) Most bull market gains are in the first year.


---
This glossary of insurance terms and definitions from the National Association of Insurance Commissioners is a great resource for life insurance buyers.
Why is the stock market up even when economic news is so bad? This can be terribly confusing for people in or near retirement. Check out this explanation: https://lifecyclefinancialplanners.com/market-losses/
---
Online vaults are essential planning tools, getting better all the time. They are designed to securely have access to documents, account information, trust documents, contracts, insurance policies and password information in one place, Life Exec is leading the way. Check them out here: Click
---
In The News…Investopedia explains life insurance payouts, proper ownership and alternatives to lump sum payments for your beneficiaries.
---
Is it possible to protect your retirement assets in the markets without suffering any losses? <
---
---
Are Annuities Safe? Yes, annuities are safe and they are worthy of strong consideration for millions of people. Annuities guarantee two of the most important things in retirement – principal and lifetime income. Stock market volatility causes intolerable anxiety for many people, in retirement. Market indexed or fixed indexed annuities take all the guesswork out of retirement income planning.
---
There are varying degrees of insurance professionals. Same with doctors, attorneys, money managers and accountants – their differences matter. With the Internet helping us to know one another like never before, it turns out that many people prefer handling their insurance matters online. This increases our access to the best professionals, unlimited by distance and geographic constraints.
---
McKinsey may be right about how financial advice will be consumed in the future. The future of financial services offers consumers tremendous value through customization. It will be increasingly important for us to use real-time data and technology on a more instantaneous basis. Consumers want advice during market turmoil, expecting us to be there with level-headed recommendations. The coronavirus disruption suggests that high income earners and high net worth people DO WANT GUIDANCE from experienced professionals, especially during volatile and uncertain times.
---
How Do I Compare My Existing Term Life Insurance Policy To A New One To Lower The Premiums And Improve The Coverage?
Determine how many years of coverage remain in your CURRENT policy?

For example, if you bought a 20 year term policy in 2015, you now have 15 years remaining because the guaranteed term rate will end in 2035 or 15 years from now.

How long is your current policy convertible without evidence?

This is a critical deadline to be aware of in your existing policy and any new policy you may acquire in the future. Most people are unsure of when this deadline expires in the policy they currently own. The longer the better.

List the other features in your term policy.

For example, does your current policy allow you to take an advance against the face amount of the policy, at no cost? Or, does it have a return of premium option? There are several features available today that may not have been available when your policy was issued. Nobody should own a policy today without accelerated benefits.

Base the new quote on your current health.

Getting the best underwriting class will result in a big premium difference. The rates for Preferred vs Standard can be 20% or more.

COMPARE! Share this information with an agent to obtain a quote.

In no time, the numbers will tell the story. Maybe you can reduce your cost or maybe you can spend the same and get a policy with more years and more benefits. You will be surprised. The result should be a lower premium, even though you are 5 years older now.
---
Last year, many of our INDEXED annuity clients were credited with more than 14% gains. This means the policy was credited with new principal of 14% at the anniversary. That new interest is added to the principal and can NEVER be lost to market fluctuations. The right indexed annuities are a great story.
---
Apply and Buy. IN AN HOUR, get up to $5,000,000 of life insurance online, without a DOCTOR VISIT or a BLOOD TEST. The rates are ultra competitive, they're no different than going the traditional route. No meeting with an insurance agent if that's what you prefer. Every type of insurance product is available: Whole Life, Indexed Universal Life, Term Life Insurance, Universal Life. Read more about apply and buy…
---
The passage of the Setting Every Community Up for Retirement Enhancement (SECURE) Act, signed into law by President Donald Trump in late December 2019, loosens the rules on how employers can select annuity providers and include annuity options within 401(k) or 403(b) investment plans. Easing these rules is triggering more annuity options for qualified employees in the near future.
---
A retirement advisor helps you navigate the change from asset accumulation to asset protection and income distribution. Similar to financial planners, retirement advisors focus on protecting your assets and creating a plan for guaranteed income you cannot outlive.
"Consider an annuity"… [Retirees] will always have enough to cover essential living expenses, no matter how long they live or how badly their investments perform."
---
Term Insurance Failure. Millions of people were sold a theory, not a solution. They were told they could outperform insurance companies by investing the annual difference between term insurance premiums and the higher premiums for permanent coverage. That has proven to be a costly mistake for policyholders. They didn't invest the difference and now they're facing expiring term coverage and much higher premiums without a "side fund" to offset them.
---
Tax Deductible Life Insurance? Business owners get a tax deduction for a special plan funded with permanent life insurance. Contributions are tax deductible. In addition to tax deductible contributions, the cash value grows tax deferred and the proceeds and retirement distributions are tax free. Contact Ted for information. This is like peanut butter and chocolate!
---
ROI = Reliability of Income. ROI in retirement comes from safe and guaranteed lifetime income. Annuities and social security have proven to be the most reliable sources of income for life.

Guaranteed Income Advice
You should always, always, always know the date of the conversion deadline in your term policy. It may be the most important thing to know about your term insurance policy.
---
When is the best time to start planning for your retirement? https://www.quora.com/When-is-the-best-time-to-start-planning-for-your-retirement/answer/Ted-Bernstein-2
---
There are annuities that focus exclusively on growth until you elect to convert the contract into payments of guaranteed income for life. Read more…
---
Premium Financing Done Right? Should you finance life insurance?
Only if you need or want permanent coverage?
It's not free life insurance, pass if that's the appeal.
If there is a big arbitrage between the interest rate for the loan and the return on your capital, it can be advantageous.
How will you pay back the loan if the cash value doesn't perform as illustrated on the insurance company projections?
Do you have really good reasons for not paying the premium from other assets on your balance sheet? If so, it can make sense.
---
Why shop your inforce life insurance policies? It sounds counterintuitive, I know. We tend to think that because we're older and the premiums will be higher. Not true! Definitely shop your policies because rates are dropping and we're living longer. Policies are much better today with advantages that older policies simply do not have. For example, policies today have accelerated benefits which allows you to take an advance against the FACE AMOUNT of the policy in a health emergency. There is no cost for this advance as it is taken from the face amount of both term and permanent policies.
---
Why do many people consider guaranteed lifetime income to be their most important asset in retirement? Is it?
Large numbers of single and widowed women dislike being responsible to manage complex investment portfolios once they are in retirement. They tend to be very conservative, they dislike market risk and they prefer guarantees, such as annuity income. As estate consultants, we are often helpful in helping retired women with issues concerning income, life insurance.
Do you have an income advisor on your retirement team? In retirement, the planning focus changes from asset accumulation to asset protection, income distribution and income maximization. Some insurance professionals specialize in retirement income solutions and strategies. This is an essential person to have on your retirement team.
---
Unwanted or un-needed life insurance? Selling your life insurance policy gets you a percentage of the face amount. Example: If get a quote for 7% of a $1,000,000 policy, the seller will pay you $70,000. Should you sell? Maybe!
---
WHY are more baby boomers interested in permanent or whole life insurance? As their guaranteed term products are expiring, many of them still need and want life insurance. Too many people were told they would not need life insurance at 65 or 70. "What is the best whole life for seniors" is question I am asked nearly every day. Read about "The Term Insurance Failure" here:
---
Index funds are now more popular than ever, for good reason. Both indexed life insurance and indexed annuities take advantage of hedging strategies to guarantee you will never lose principal. Call or email me to arrange a quick lesson in how indexing can benefit you and how it has changed the annuity and permanent life insurance industries. 561-771-4647
---
Annuities are not bad – but there are some bad annuities out there. Finding the one that suits you best is a process of elimination that takes into consideration your goals, objectives and risk tolerance. Experience suggests that guaranteed income advice is beneficial at retirement time.
---
Think about your life insurance proceeds for a minute. Do you want your beneficiaries to receive a lump-sum payout of the death benefit? Or, would you prefer to know that your beneficiaries are receiving guaranteed payments every year. Instead of a lump-sum, you can choose how much they receive each year and for how long! You decide the number of installment payments at the time you set up the policy. By doing this, you can lower the annual premium payments up to 35%! Read more about the Installment Payout Option.
By working with a fiduciary, you get the peace of mind knowing that your advisor and insurance agents are putting your interests ahead of theirs. Ask them to state it in writing and ask for references from existing customers and other professionals. Having others say you're trustworthy and professional is the ultimate seal.
---
If your existing life insurance policy does not allow you to take an advance against the face amount for a health emergency, get another policy. Everyone should have a policy with accelerated benefits, at no additional cost. You want chronic, critical and terminal benefits that are included in the basic policy. You may never need the living benefits. But if you do, having them is a lifesaver.
---
These are really good tips about auto insurance and saving money for all types of vehicles. Our friends at Miami Insurance Brokers take care of clients the right way. Ask for Dan or Andor and mention that we suggested you contact them. They're pros! They handle everything for our family, including many of our friends and clients.
---
For some, taking Social Security early can be wise. It typically makes sense for people who don't need Social Security. It is a counter-intuitive analysis that you may find to be really smart; call me to discuss.
https://www.sba.gov/ is a good resource for businesses, especially right now.