Professional Advisors Vital to Financial Health.
Make no mistake about it. The research continues to confirm that getting advice from professionals is beneficial in every measure: insurance, retirement planning, investing and quality financial plans.
Within 4 to 6 years, households who used advisors accumulated 58% more assets than those who self-directed their investments.
Using a professional advisor for 7–14 years essentially doubled the wealth accumulation of those without an advisor.
After 15 years, households held 2.7 times more wealth than those who did not seek professional guidance.
No other strategy guarantees lifetime income with no principal risk like indexed annuities.
These are NET RESULTS after taxes and accounting for the costs of the professional advice.
Advisors encourage their clients to save twice as much while simultaneously helping their clients develop long-term insurance, investment and retirement plans.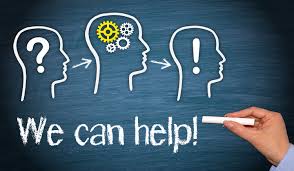 The Growing Demand for Advice.
Millions of people benefit each year from the value of annual reviews. Life Cycle Planning is financially rewarding and leads to more security. We will continue to demonstrate the value of professional advice by offering the best products, solutions and service to our clients. Please call us at 561-869-4500 or email me to arrange a complementary meeting to discuss how we may help.
---
Also published on Medium.